LINKS

MINIATURE AND DOLL LINKS
GROUPS TO JOIN:
SMALL STUFF WEB PAGE:This is a mailing list for dollhouse miniaturists. They have a wonderful archive of all the tips for creating miniatures submitted by the members. This is a large mailing list with lots of posts a day on all things relating to dollhouse miniatures. Click here to join. It's free.

MSAT MINI DOLL GROUP WEB PAGE:This is a mailing list for those interested in discussing and making dollhouse dolls. This is a smaller list that consists of both professional doll makers and hobbiests. The web site has a wonderful suppliers list of websites for members who sell miniature dolls and those who sell supplies for making dolls. Click here to join. This list is free.

MSAT DOLL PICTURES GROUP:This is a mailing list for showing your finished. It works in tandem with the Mini Doll Group. You must be able (and willing) to receive attachments to use this group. Click here to join. This list is free.

FRILLS & FANCY:This is a newsletter written by doll maker Dana of Miniature Art. It has lots of how to information as well as supplies for dollmakers.

DOLLHOUSE NEWSGROUP: Your newsreader will start and display the articles in this newsgroup which is dedicated to dollhouse miniatures.
MAGAZINES:
DOLLHOUSE MINIATURES (the magazine):Dollhouse Miniatures showcases the work of talented crafters and miniatures artisans who create exceptional miniature houses, accessories and dolls. Plus, every issue features crafting projects for making your own dollhouse miniatures, explained with easy-to-follow steps.

DOLLS IN MINIATURE:This magazine showcases dollhouse dolls by many doll artists. There are lots of how-to articles as well as patterns with which to dress your dolls.

DOLL READER: A nice magazine, mainly for larger dolls.
MINIATURE WEBSITES:
HOUSE OF CARON.:Costume Patterns, Fabrics, Doll Hair, Doll Molds, Toos and lots more.

ETCETERA, ETC.:Fabrics, Lace, Ribbons,Trims, Bunka, Patterns and more. Send for her catalog or buy on-line. I need Pam's new URL.

GRAPHICS LINKS:
One of the greatest things about the internet is the generosity you find. This is especially true of the graphic artists who allow their creations to be used by anyone who wants them for only a link back to their site. The following graphic artists created all the graphics on my site. To them I am very appreciative. I hope you will visit their sites. I'm sure glad I did!
| | |
| --- | --- |
| | Many thanks to Sue from Sweet Dreams who graciously allowed me to use her lovely brick house. The house appears in my opening graphic and throughout my site as a link home. Her site is certainly worth a visit if you are looking for great bordered backgrounds. |
| | Welcome Signs By Judy. Judy made my "Come On In" sign. She has many Welcome signs for you to use on your homepage as well as other graphics. |
| | Bear and Chele made the lovely Victorian ladies and rose graphic. You don't want to miss their "Lake Effect" graphics which you can download and use. This page has moved. Do you know where it is now? Please tell me. |
| | All of the stained glass buttons, bars and banners are from Pambytes. Gibson Grafx retains the copyright to these images. They have lots of free web graphics and tutorials. |
| | The "Welcome" sign comes from SSA Custom Design. They have lots of welcome banners, animations and more. Unfortunately, they've moved and left no fowarding address. |
| | My animated E-mail button was created by Tracy from The E-Mail Tag Page.. He specializes in e-mail buttons. If you can't find one you like here, it probably doesn't exist. Unfortunately, this page has moved, and I don't know where. Do you? |
| | Bellsnwhistles provided the "Coming Soon" sign, the palette, and the animated construction sign. This site is loaded with free graphics and a long list of links |
| | Web Designs on a Budget has the best Paint Shop Pro tips and tutorials that I have found on the web. They also have some free graphics. Check it out! |


MORE WEB RESOURCES
Climb Your Family Tree Have you ever wanted to research your heritage but couldn't find the time? Climb Your Family Tree can help you find your family in census records. Building a genealogy web site is one of the best ways to find distant cousins. CYFT can help with that as well. Don't just build Victorian Dollhouses, find your Victorian ancestors.

GUIDANCE COMMUNICATIONS, INC: Need help with your web site or web business? Guidance Communications Inc. is a consulting firm based in Atlanta and owned and operated Jack Massa. He provides design, writing, editing, and project management services for print and online media. He specializes in technical communication for the World Wide Web. His recent publications include computer-industry articles and columns on consulting. He also maintains The Knowledge Base Knowledge Base on this site, as a service to the technical communication and support communities and anyone interested in web knowledge bases.
AddMe will submit your URL to over 14 Search Engines for free. Try it.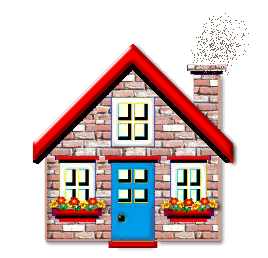 Hooked Rugs
Portrait Dolls
Dollhouse Dolls
Available Dolls
Miniature Accessories