Buff Male Kit: Assembled Body
Coming Soon
The Buff Male doll kit is the first of my kits to include the "no neck-line" chestplates. One idea for the bodies is shown above. It is made of cotton over a wire armiture. The full chestplate is porcelain. The kit will be available either:
1.Assembled - Like the photo above. It comes UNWIGGED and the shoes are UNPAINTED. Wigging is available.
2.Unassembled - Wire Armiture Not Included. This kit includes only the porcelain parts. The swivel head comes attached to the chestplate (though it is detatchable).
Buff Male Chestplate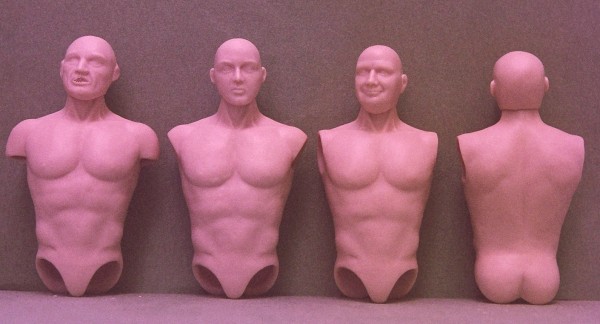 From Left to Right: 1. Charles 2. Paul 3. Patrick
Please note, these are unpainted 'test' heads on the chestplates.
That is, they are straight from the mold and the
features have not been refined.

The heads that will become available soon are Adam, Charles, George, James and Patrick.
The arms and legs are not "full", so he can't be used as a nude or partly dressed.
Once I change all my bodies over to the "no neck line" type I may try to make the male chesplate available as jointed, but that is several years away.

Please email me at: portraitdolls@yahoo.com if you are interested in hearing when these new buff men dolls become available. I will anounce it on the MSATMiniDolls list.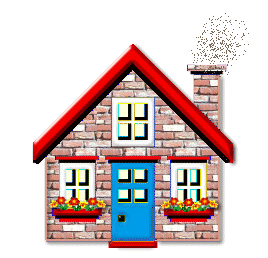 Doll Kits
Old Style Male Bodies
Dollhouse Dolls
Available Dolls
Customized Dolls
Miniature Accessories